SymbNET workshop: From metagenomics to metabolic interactions (online)
Run jointly with SymbNET, this virtual course will introduce and discuss state-of-the art tools for understanding microbial communities (metagenomics) and discovering and analysing species interactions in gut microbial communities, with a particular focus on metabolic interactions. The goal will be to enable users to integrate experimental results with the latest computational methods to move from correlative analyses of host-microbiome systems towards mechanistic understanding, using a combination of introductory lectures and hands-on training materials.
Workshop website: https://www.ebi.ac.uk/training/events/symbnet-2022/
Organisers
Robert Finn EMBL-EBI
Dayane Rodrigues Araujo EMBL-EBI
Duration:
31.01.2022 – 04.02.2022, daily 09:00-17:30 (WET)
Virtual course
Participants will learn via a mix of pre-recorded lectures, live presentations, trainer Q&A sessions and hands-on training. Live sessions will be delivered using Zoom with additional support and communication via Slack.
Computational practicals will run on EMBL-EBI's virtual training infrastructure, meaning participants will not require access to a powerful computer or install complex software on their machines.
Participants will need to be available between the hours of 09:00-17:30 GMT each day of the course. Trainers will be available to assist, answer questions, and further explain the analysis during these times.
Who is this course for?
This course is aimed at those wishing to undertake analysis of microbial communities, with a particular emphasis on understanding the interactions and cross-talk of community members, especially using metabolomics.  Participants are expected to have a good understanding of microbiology, metagenomics and/or metabolomics. Familiarity with Unix is a requirement, as is general use of bioinformatics tools.
15 places are reserved for SymbNET members. Participants from SymbNET institutes will be entitled to free registration. For any enquiries, please contact symbnet@igc.gulbenkian.pt
What will I learn?
Learning outcomes
Utilise public datasets and resources to identify relevant data for analysis
Apply relevant tools in the analysis of metagenomic data
Generate biological networks using biochemical information and omics data
Integrate multiple omics data using biological networks
Course content
During this course you will learn about:
Metagenomics analysis: MetaSPAdes, MetaPlasmidSPAdes, VIRify
Metagenomics resources: MGnify
Tools for Metabolomics analysis
Metabolomics resources
Program:
https://www.ebi.ac.uk/training/events/symbnet-2022/#vf-tabs__section–tab2
Trainers:
Robert Finn EMBL-EBI
Paul Julian Saary EMBL-EBI
Vladimir Benes EMBL
Michael Zimmermann EMBL
Maria Zimmermann-Kogadeeva EMBL
Kiran Raosaheb Patil EMBL
How to apply
Please read our page on application advice before starting your application. In order to be considered for a place on this course, you must do the following:
Complete the online application form, providing answers as directed
Ensure you add relevant information to the "Application submission" section where you are asked to provide three 100-word paragraphs that cover your:

scientific biography/work experience
current research interests

Upload a letter of support from your supervisor or a senior colleague detailing reasons why you should be selected for the course
Please submit all documents during the application process by 23:59, Monday 6 December 2021.
Incomplete applications will not be considered.
Everybody who applied before 6 December 2021 will be informed of the status of their application (successful, waiting list, rejected) by Monday 10 January 2022.
Apply now: https://www.ebi.ac.uk/training/events/symbnet-2022/
Additional Information
Posters presentation
All participants will be asked to present a poster about their research work as part of the course. These provide an opportunity to share their research with the other participants and provide a forum for discussion. Further details will be provided following registration.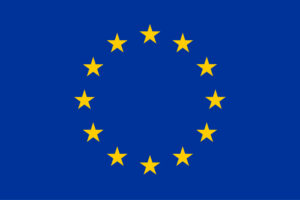 SymbNET has received funding from the European Union's Horizon 2020 research and innovation programme under grant agreement No 952537
Who
Young researchers of the CRC 1182
When
Monday
January 31st, 2022
10:00