CRC 1182 Panel Discussion on "Postdoc Career in Science: International Perspective on Challenges and Chances" (online)
We invite you to a panel discussion on postdoc career in science to talk about challenges, differences and chances in the system.
How do I set the scene for a successful career in science? With numerous insights and facts we would like to support you on your career decision making. The goal is to develop an inner "roadmap" which results in a clearer orientation. Benefits for you: You can emerge with several experts on your career thoughts. It is definitely a helpful next step in your decision making process.
More information soon.
Panelists: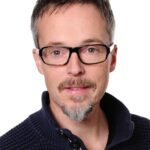 When
Wednesday
September 29th, 2021
12:00