Young Investigator Award 2018 – Felix Sommer, Georgios Marinos & Jakob von Frieling
Once a year the CRC 1182 supports 2 junior researchers with each 15,000 €. The aim of the Young Investigator Award is to support on one hand the junior researchers of the CRC 1182 by providing them the possibility to develop their independent research project, on the other hand it is for the whole CRC 1182 the possibility to gain new scientific input and more connections within the research projects.
---
In 2018 the CRC 1182 supports the proposed projects of three young researchers with each 10,000 €.
Awardees
Postdoctoral researcher of the lab of Prof. Dr. Philip Rosenstiel at the Institute for Clinical Molecular Biology (IKMB) of Kiel University, has been awarded for his proposed project "Towards an in vitro model of the intestinal epithelial barrier: effects of protein energy malnutrition and single microbial factors.".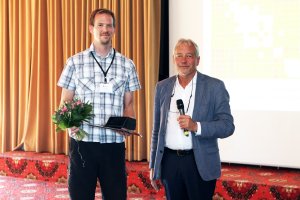 Doctoral candidate of the lab of Prof. Dr. Christoph Kaleta at the Institute for Experimental Medicine at Kiel University, received the funding for his proposed project "Development and validation of a metabolic modeling-based approach for targeted dietary modulation of metaorganism structure and function."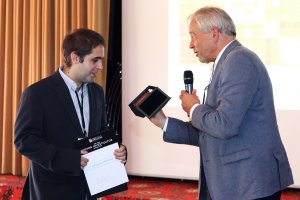 Doctoral candidate of the lab of Prof. Dr. Thomas Roeder at the Zoological Institute at Kiel University, received the funding for his proposed project "Resilience of the host-microbiota homeostasis – effects of short periods of nutritional or antibiotic interventions on the epigenetic landscape on the fruit fly's intestine."